Repair and renew system
This incredible strengthening hair system works by locking moisture into the cuticle to repair hair from the inside out. A mix of eleven Amino Acids, which is the building block of proteins, is used to repair, rebuild and condition the hair shaft. Enriched with Biotin, ProVitamin B5, Green Tea, and Calendula Flower Extracts, along with other important vitamins that strengthen, repair, rebuild and nourish fragile hair. Great for all hair types. Safe for colored, straightened, and chemically-treated hair.
Shop Now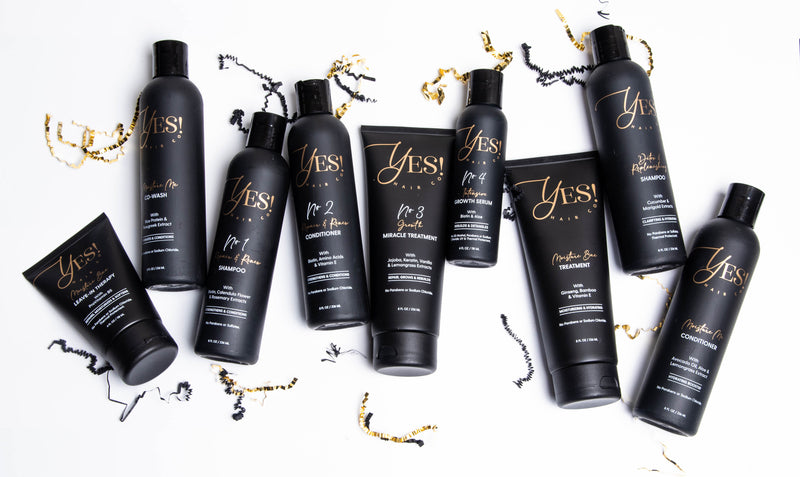 Healthy Hair balance
Bundle and Save!! The Healthy Hair Balance System includes the Repair & Renew System & the Moisture Me Collection. A total of all 8 products will ultimately take your healthy hair journey to the next level.
Shop Now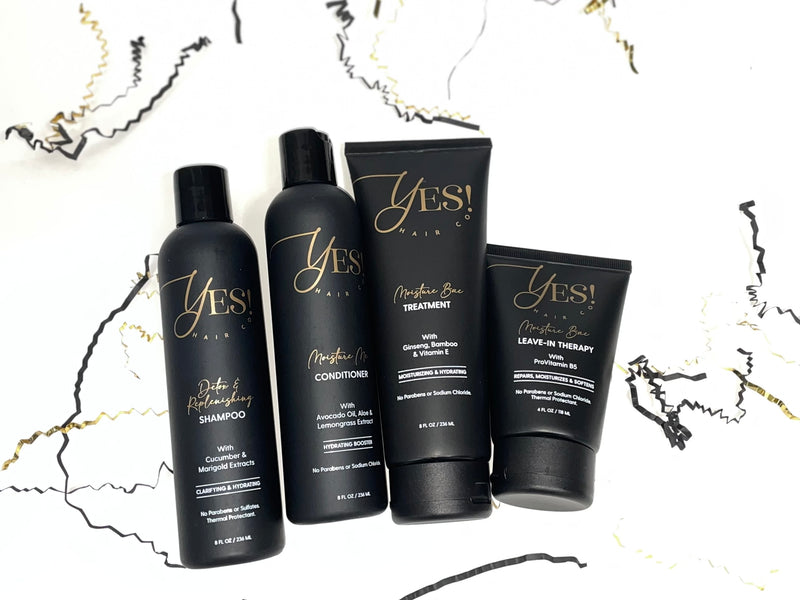 MOISTURE BAE SYSTEM
Packed with nutritious ingredients to target hair growth, hydration, and moisture. This ultra-creamy super moisturizing collection contains eleven different botanical extracts including Avocado Oil, Aloe, and Lemongrass to make hair feel hydrated and shiny. Aloe provides maximum hydration and slip for easy combing which helps hair retain moisture and reduces frizz. The gentle detoxifying shampoo, made with soothing Avocado Oil, Cucumber, and Marigold Extracts, gently lifts, and removes impurities leaving your hair feeling squeaky clean and reset. The treatment is packed with ingredients like Bamboo, Aloe, Ginseng, and Vitamin E, which work together to strengthen the hair cuticle and create elasticity. Leaving hair healthy, shiny and more manageable. Works on both high and low porosity hair.
Shop Now
vegan & plant base ingredients
Sulfate, Paraben, & Toxin Free